Products in cart :
0
0.00 €
Cart
Delivery time = preparation:
+ shipment:
About Us
Online shop "Pottery from Poland"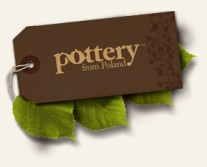 Offer
Online shop "Pottery from Poland" offers internet sale of ceramics made by manufacturers from Bolesławiec city and its surroundings. We offer original, locally manufactured products of the highest quality. Our suppliers are verified producers who continue the tradition of making ceramics derived from the nineteenth century.
Ceramics is made of stoneware, fired at high temperature and hand painted or stamped. Our offer includes tableware, coffee sets and dinner sets, kitchenware and other decorative ceramics.



Order processing

We take orders from many countries of the world and make every effort to carry out any order in the shortest possible time. Ordered pottery is specially protected with Styrofoam in order to avoid any damage, packaged and shipped to the customer.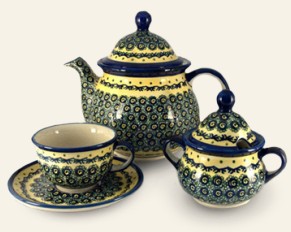 Depending on your preference, you can choose deliverer from the International Post or Shipping Company. Cost of the shipment is dependent on the chosen deliverer price, method of payment and the weight of the package.

Contact
All of our customers can contact us freely via email or call us between 18.00 and 23.00 Polish timezone (+2 UTC) in the questions concerning pottery or orders.

info@polish-pottery.pl
+48 884-048-941 (18.00 - 23.00 GMT +1)